"Extreme Knitting"
Janai Velez featured my work in her article "Extreme Knitting" for the May 2018 issue of Homespun Magazine
Ripley's Believe It of Not! Odd is Art
Designed as an elegant art book and eclectic in nature, Odd is Art showcases the most visually stunning and technically impressive Ripley pieces, plus additions from outside artists. From laundry lint iconography and sculptures made of salt, to an intricately carved human skull, some of the most fascinating pieces of art from the Ripley's Believe It or Not! collection are celebrated within the 144 pages of Odd is Art.
Creative Extremes: the world's most amazing creative projects
Knitted Glass Featured on pp 92-95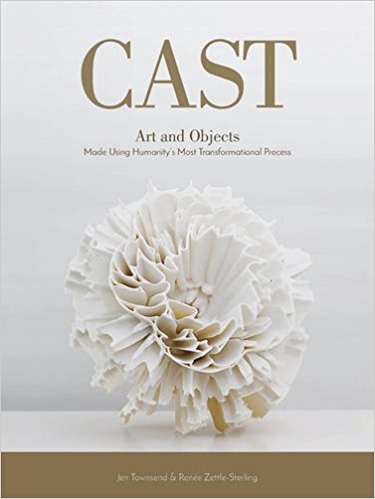 Cast: Art and Objects Made Using Humanity's Most Transformational Process
by Jen Townsend (Author), Renée Zettle-Sterling (Author)
Featuring exquisite photos of 800 contemporary and historic works, this first-of-its-kind book reveals how the process of casting―pouring material into a mold―has transformed our world through its history and omnipresence. In these image-rich pages, craft, fine art, design, and everyday objects offer us perspectives on casting's unique possibilities, its place in history, and its role in contemporary object creation. Comprehensive and insightful, the book includes writings on casting as it relates to Art History (by Suzanne Ramljak), Ceramics (by Ezra Shales), Glass (by Susie Silbert), Large Metal (by Joe Becherer), Jewelry (by Jen Townsend), and Alternative Materials (by Elaine King). A multi-disciplinary approach―including everything from traditional lost wax casting in non-ferrous metals to casting rubber, glass, porcelain, plaster, and some very unexpected materials―makes this an essential resource for artists, craftspeople, historians, designers, and everyone interested in the objects that populate our world.
Artistry in Fiber, Vol. 2: Sculpture
by Anne Lee , E. Ashley Rooney, Foreword by Lois Russell, Introduction by Adrienne Sloane
Nearly 500 photos of artwork with personal insights from 76 of today's most noteworthy artists show the tremendously broad range of possibilities that working in three dimensions can offer. In conjunction with the other two books in this acclaimed series, it invites readers to re-examine fiber art through a multifaceted contemporary lens. Both established artists and emerging artists whose work is attracting notice are gathered here. Carol Milne's knitted glass and Peter Gentenaar's technique of vacuum forming and air-drying paper fibers are but a few examples of artists using new materials with traditional methods.
Size: 9 1/8″ x 8 1/8″ | 478 color images | 208 pp
ISBN13: 9780764353420 | Binding: hard cover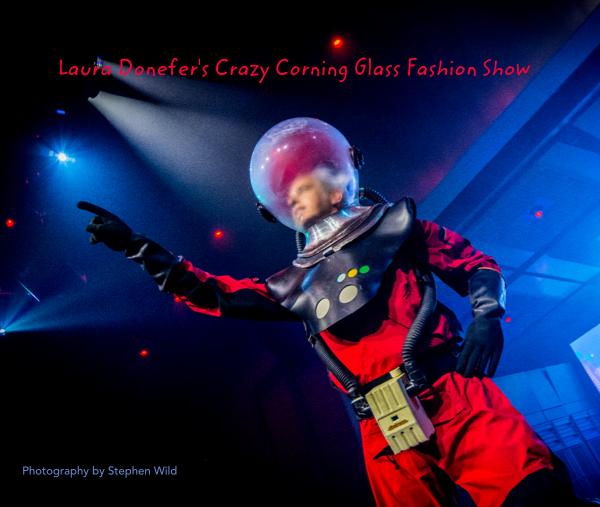 Laura Donefer's Crazy Corning Glass Fashion Show
Photography by Stephen Wild
Since her very first glass fashion show in Toronto in 1989, artist Laura Donefer has been cajoling artists to don costumes celebrating their imaginations and their material, which they then parade before an adoring crowd of fellow artists. For the closing-night party of the 2016 Glass Art Society conference, Donefer pulled out all the stops, memorializing the late rock stars Prince and David Bowie in a tightly choreographed sequence of moveable art and music as artists walked the catwalk set up at The Corning Museum of Glass auditorium. Because of the massive crowd of attendees, and a limit of 800 seats in the auditorium, there were two shows for the first time in the 27-year history of Donefer's productions.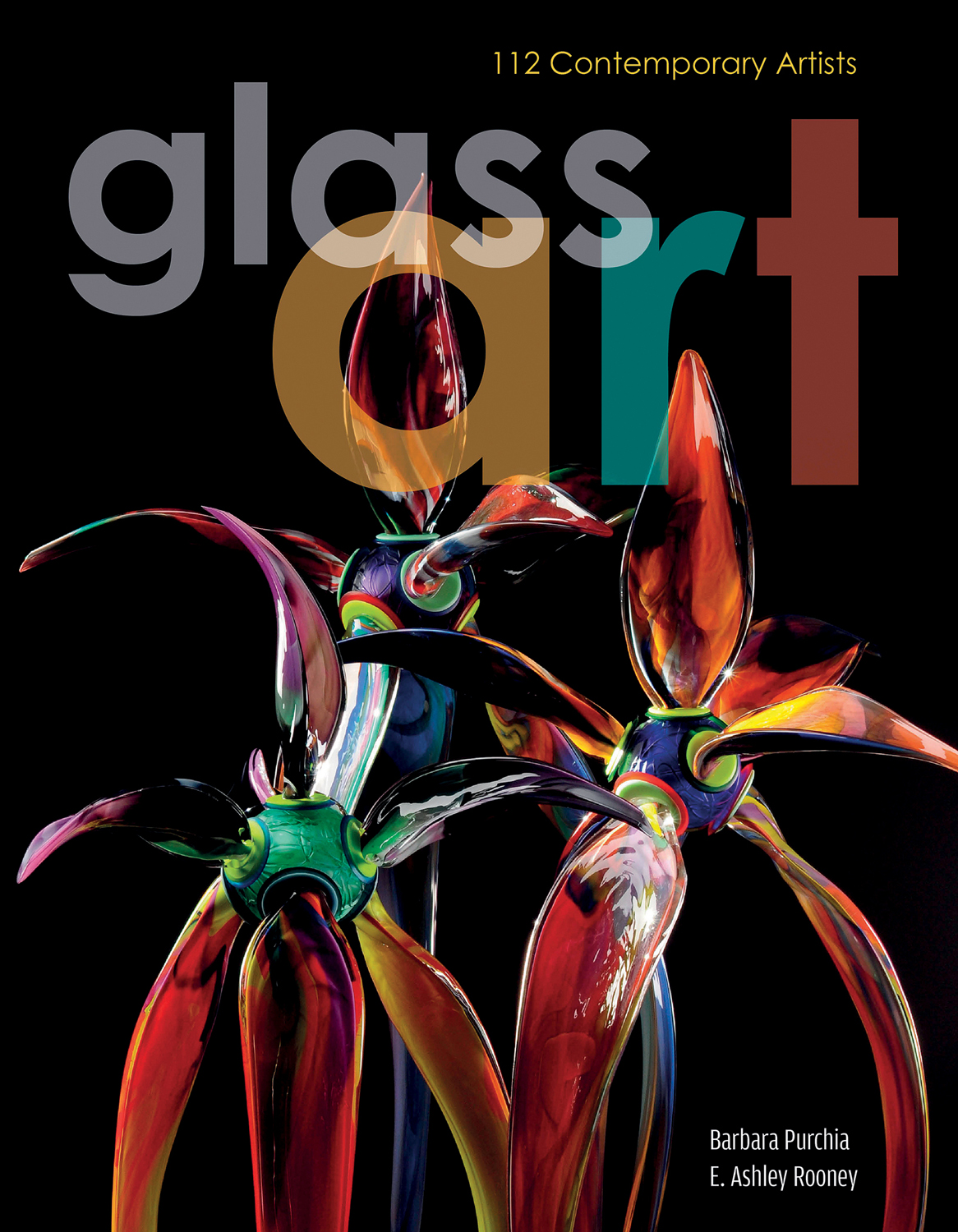 Glass Art: 112 Contemporary Artists
by Barbara Purchia and E. Ashley Rooney, Introduction by Corey Hampson, Foreword by Herb Babcock
More than 590 brilliantly detailed photos capture the work of 112 glass artists and show the tremendous diversity, depth, and breadth of how this ancient medium is used in the twenty-first century. New and emerging glass artists are featured together with some well-known experts, and all of them challenge the boundaries of familiar techniques. Many of these artists also teach or continue research into the capabilities of glass. Many have won major awards; still others have been the subject of media attention; and many are mentors and leaders of contemporary glass art. Their towering installations, miniscule insects, glass kimonos, and more will inspire everyone interested in appreciating, working with, or collecting glass.
Ripley's Believe It or Not!: Eye-Popping Oddities
Humor in Craft by Brigitte Martin
What happens when professional craft artists are allowed to let loose when they get to explore their mischievous and irreverent sides? Find out in this groundbreaking book, which, for the very first time, reveals an entirely different side of serious craft. Hundreds of images and essays from all over the world allow you to gain insight into the creative minds of contemporary artists like never before.

A variety of traditional craft media are shown, such as furniture, ceramics, glass, fiber, jewelry, and metal, as well as a number of unique, nontraditional techniques. Even a bus shelter in London gets a creative make-over that s sure to make you smile!

The topics range from the playful to the serious, but the message is always most enjoyable. Humor in Craft is a treasure trove for craft aficionados and humor enthusiasts alike
The Perfect Fit: Shoes Tell Stories
Catalog from the 2009 show at the Fuller Craft Museum. Curated by Wendy Tarlow Kaplan.
29 pages
Carol Milne Knitted Glass
How does she do that?
A step by step description of how Carol's work is made.
by Steve Isaacson
Purchase here
Knitted Glass: Kiln-cast lead crystal bowls
Glass Slippers
In the Name of Love
In Print